Introducing Our Advanced Police Force Management and
Early Intervention System
The Benchmark Blueprint™ – unlike most single-point providers in police administration – is a holistic, fully automated system that provides a comprehensive, modular approach for managing your sworn and civilian personnel. Our single-source enterprise system allows you to simply and seamlessly:
Store and view all officer performance data in one place — with seven analytics-driven, integrated modules to choose from: Use of Force, Internal Affairs, Training, Performance Evaluation, Community Engagement, Activity and Officer Profile
Analyze data for "first signs" of need for preventative early intervention
Provide customized officer support with specific-case action steps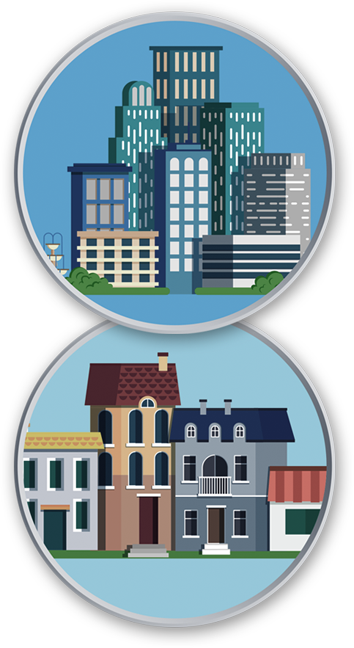 A Breakthrough Solution for Law Enforcement Agencies of All Sizes, Challenges and Communities
The Benchmark Blueprint features a first-of-its-kind, holistic-designed system that:
Includes three analytics-driven platforms – with a fully integrated menu of management modules – created to maximize the efficiency and integrity of your police force . . . and minimize your risk and exposure to rising police liability costs
Allows for configuration to accommodate the specific needs and policies of your agency — and your collective bargaining agreement
Features a software-enabled, security-protected platform that is instantly accessible, simple to use and easy to navigate
Our Comprehensive System Protects All Policing Stakeholders
We have configured our research-based platforms to help protect law enforcement agencies from exposure to rising police liability costs when problematic conduct is not addressed correctly — along with associated public criticism, media scrutiny and strained community relations. Our analytics-driven solutions:
Support agencies seeking accreditation by the Commission on Accreditation for Law Enforcement Agencies

(CALEA)

Incorporate the best practices and elements of the ethics toolkit developed by the International Association of Chiefs of Police

(IACP)

Align with and surpass the performance guidelines on officer conduct recommended by the Department of Justice

(DOJ)
BMS | Benchmark Management System®
With BMS, Benchmark works with you to develop a top-to-bottom police force management system that:
Serves as your single-source solution with full workflow management capabilities, or can be integrated with your existing systems — there's no need to buy separate Use of Force, Internal Affairs, Performance Evaluation and other systems . . .

BMS

does it all
Identifies what data is important to ensure the integrity and safety of all police officers, units and supervisors — and provides a sophisticated reporting engine that facilitates your chain-of-command reviews
Configures to comply with your collective bargaining agreement
Delivers an efficient, effective platform created to provide a holistic view of every officer in your department
BMS is a proactive management tool that features seven integrated modules designed to identify a wide range of activities, practices and procedures — not simply a system to focus on problematic behavior.
First Sign® Early Intervention
By leveraging the performance data collected in the Benchmark Management System, we activated the power of research and advanced analytics to develop First Sign — a revolutionary tool that:
Offers you a first-of-its-kind, preventative early intervention system
Analyzes cumulative officer data to indicate those police officers successfully on track — and, importantly, early detection of off-track behavior before it becomes a serious problem
Advances police reform and transforms risk management by significantly reducing your exposure to rising liability costs
First Sign
is
preventative by design:
Benchmark understands that intervention based upon
simple, threshold-based triggers alone is not the most effective strategy
— context, patterns of problematic behavior and officer history are what matter… and what make our system better.
C.A.R.E. | Case Action Response Engine®

Once off-track behavior has been identified in First Sign, Benchmark expedites thoughtful and effective early intervention with C.A.R.E. — a proactive, targeted support program that:
Features research-based case management modules for officer-specific interventions
Provides best practices proven to be most effective for different levels of intervention
Facilitates the planning process with a template of actionable steps and goals
Ultimately, C.A.R.E. allows supervisors to develop a well thought out, meaningful plan of action for individual officers to help ensure that no one in your charge is falling through the cracks.