BMS | Benchmark Management System®
A Police Force Management
Tool That Does It All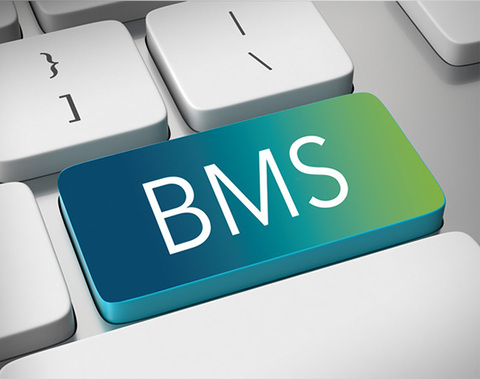 Benchmark Analytics® was founded by a group of dedicated professionals with years of experience in law enforcement. Furthermore, we understand the power of data science, evidence-based research and advanced technology in evolving police force management.
With BMS, Benchmark closes the current knowledge gaps in the marketplace by tracking, organizing and analyzing all data points associated with a police department's human capital. We work with you to develop a comprehensive, top-to-bottom management system that:
Serves as your single-source solution with full workflow management capabilities, or can be integrated with your existing systems — there's no need to buy separate Use of Force, Internal Affairs, Performance Evaluation and other systems
Identifies what data is important to ensure the integrity and safety of all police officers, units and supervisors
Delivers an efficient, effective platform created to provide a holistic view of every officer in your department
A Comprehensive System That Protects All Stakeholders
The Benchmark Management System can be configured to comply with the specific policies of your department, collective bargaining agreement — and the recommendations of major law enforcement entities. BMS:
Supports agencies seeking accreditation by the Commission on Accreditation for Law Enforcement Agencies (CALEA)
Incorporates the best practices and elements of the ethics toolkit developed by the International Association of Chiefs of Police (IACP)
Aligns with and surpasses the performance guidelines on officer conduct recommended by the Department of Justice (DOJ)
What's more, BMS is configured to help protect law enforcement agencies from exposure to rising police liability costs — along with associated public criticism, media scrutiny and strained community relations.
A Dynamic Dashboard for Data Retrieval, Review and Analysis
BMS features an instant-access dashboard that is easy to view and navigate. It provides detailed information for every data element in your configured platform. Each element featured on the BMS dashboard provides valuable intelligence — including:
Incident-based data for individual
officers
Comparative stats for every
unit
Data analyses for your entire
department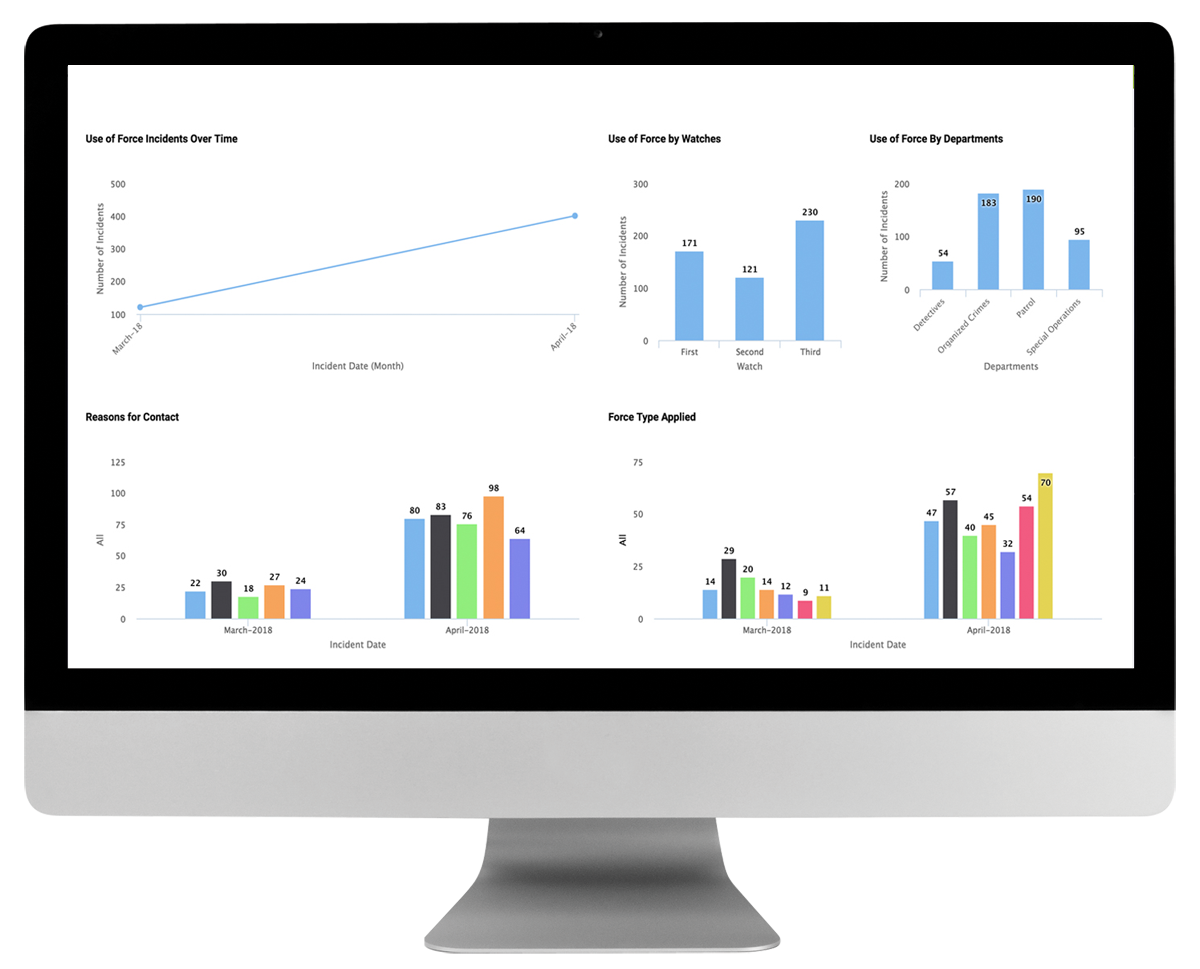 BMS allows designated administrators, supervisors and commanders to review data, analyses and progress over designated periods of time . . . from a week to a year or more. And through the advanced analytics built into our system, BMS gets smarter over time — uncovering new insights that will help make your department even more efficient, effective and valuable to the community you serve.